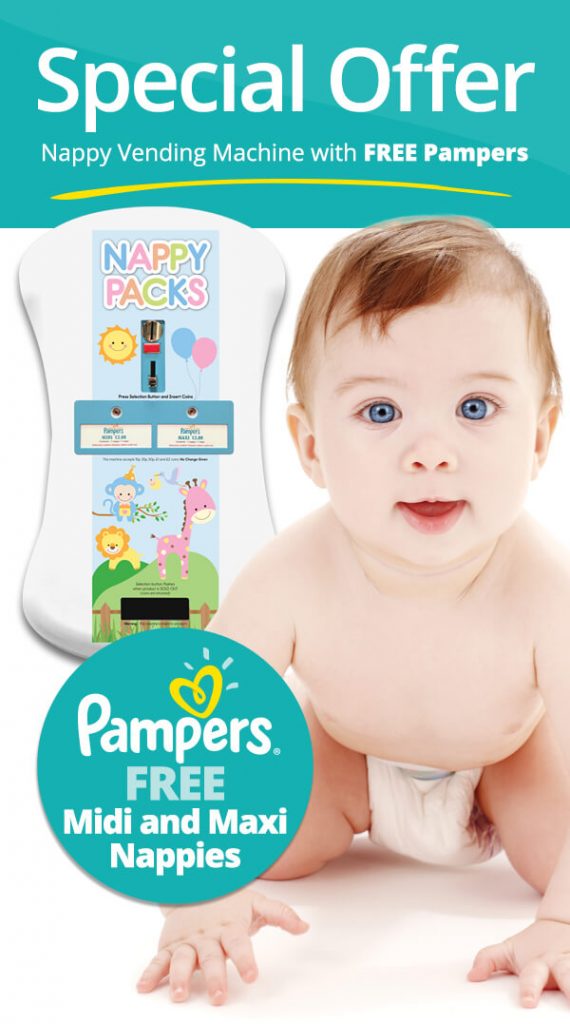 Convenient
Nappy Vending
Ensure your washroom caters for the needs of parents and their children with this exciting SVS Baby Changing Offer.
Available in the new Electronic Duo Curve, each kit includes a fully stocked Nappy Vending Machine complete with FREE Pampers Midi and Maxi Nappies and FREE UK Delivery.
Our Baby Changing Solution provides your washroom with a convenient and easy way to offer baby changing essentials.
Each Kit Includes:
Electronic Duo Curve Vending Machine
Fully Stocked with Midi and Maxi Pampers Nappies
Choice of FREE Machine Graphics (Two Designs Available)
 FREE UK Delivery
Choose from
Two Graphic Designs
With eye-catching graphics that help brighten your baby changing area, the Duo Curve machine ensures parents and carers are never caught short.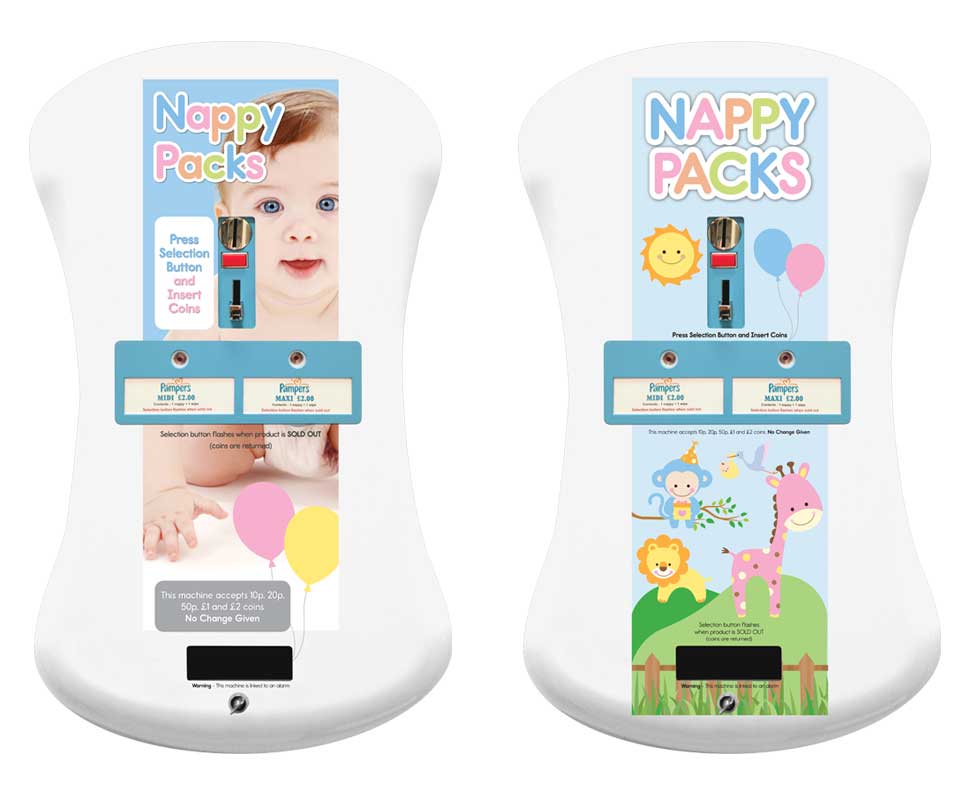 Compact, Robust and Versatile
Eye-Catching Design
Complimentary of other Washroom Products
Easy Installation and Servicing
Worldwide Currency Options Available
Secure Cabinet Fitted with Anti-Drill Lock
Unique Lock Numbers for Added Security
Compact Design to Maximise Space
FREE
UK Delivery