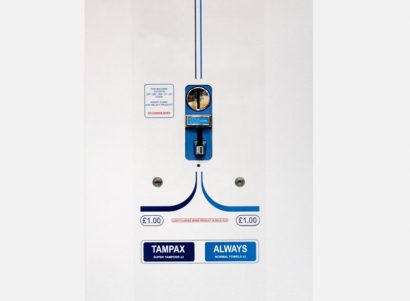 Washroom Vending Machines
Browse our extensive range of washroom vending machines. Choose from electronic and mechanical machines with a variety of finishes and capacities and all at competitive prices.
Browse Vending Machines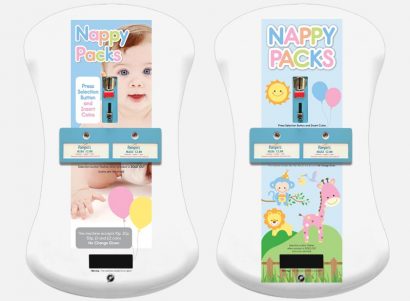 Electronic Nappy Vending Machines
Introducing the eye-catching dual column, Duo Curve Electronic Nappy Vending Machine. Fully stocked with FREE Pampers Midi and Maxi Nappies.
View Nappy Range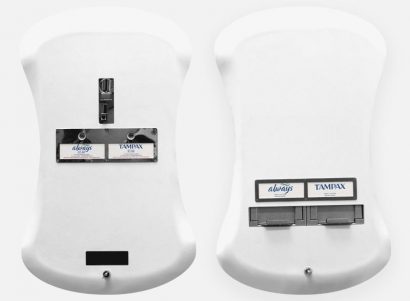 View Duo Curve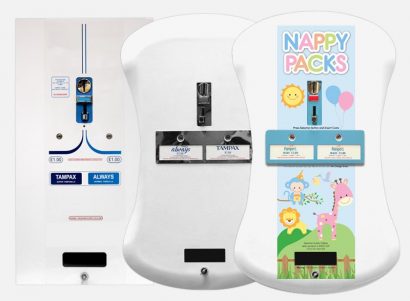 Electronic Vending Machines
A new product development within our vending machine range. Including innovative electronic technology and unique design to complement other washroom appliances.
View Electronic Machines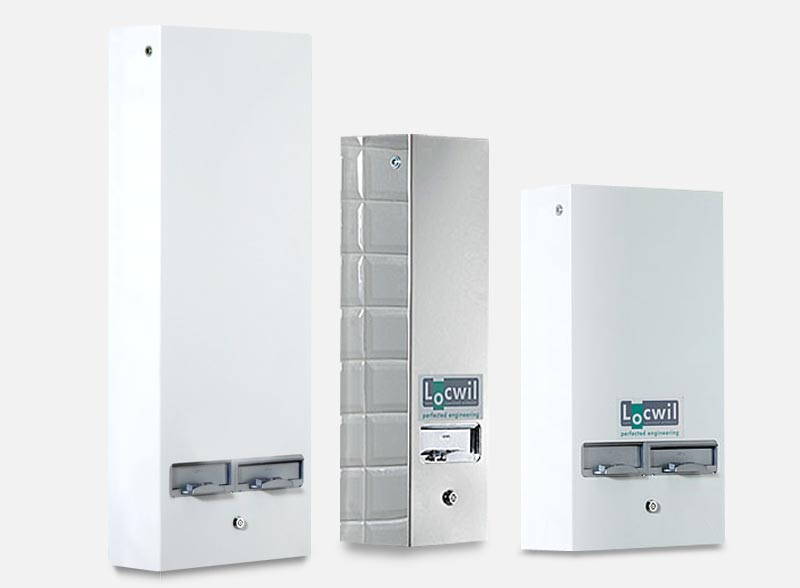 Mechanical Vending Machines
Stylish wall mounted vending machines suitable for dispensing a variety of hygiene products and retail packs. Quick and easy to install, minimal maintenance, no contracts or energy costs.
View Mechanical Machines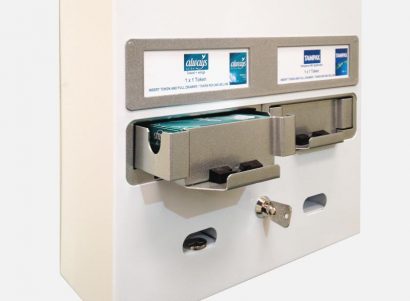 Period Poverty Vending Solutions
Our range of Locwil mechanical machines can be configured for coin, token, free-vend or any combination of these options. A perfect solution to Period Poverty vending.
Period Poverty Vending
Manufacturer of Washroom Vending Machines
We are a UK based vending machine manufacturer supplying high quality Mechanical and Electronic Vending Machines for the Workplace and Public Facilities. Our machines are predominantly used to dispense washroom products in facilities across the UK and abroad.
We manufacture innovative and forward-thinking vending machines, that supply cost-effective hygiene solutions and retail opportunities for our clients.
Both our machines and vending products are available for worldwide delivery, and we welcome international clients.